Steam is proving its resilience, achieving unprecedented growth even as the larger games industry navigates the aftermath of the pandemic.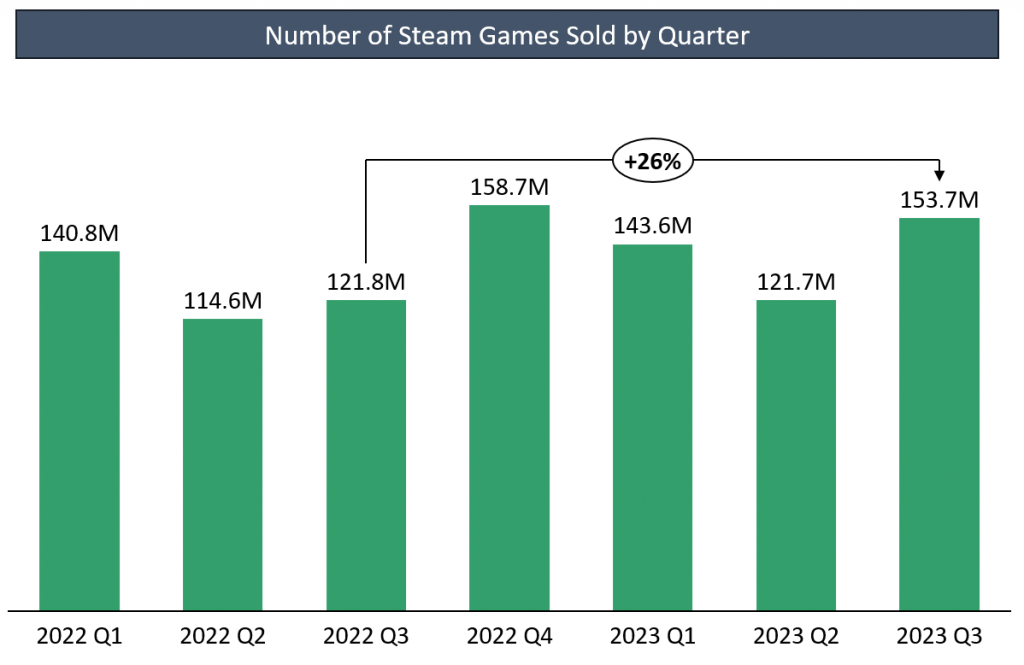 Q3 2023: Steam's Milestones and What It Means for Indie Developers In the third quarter of 2023, Steam set new benchmarks, both in terms of game releases and revenue. Specifically:
An influx of new games: 3,547 games were launched on Steam, marking a 12% YoY increase and surpassing the previous record set in Q4 2022. Notably, while the release of AAA & AA games witnessed a 13% decline year-over-year, indie developers and hobbyists were the powerhouses behind this surge in new game releases.
Explosive sales figures: The platform sold 154 million copies in Q3, which is a commendable 26% hike compared to the previous year. While this may not eclipse Q4's expected surge, bolstered by holiday sales, it's an impressive number nonetheless. Big names like Baldur's Gate 3 and Starfield were the prime contributors, with Overwatch 2 and Counter-Strike 2 propelling free game installations.
Revenue peaks: Q3 brought in a staggering $2.43 billion in game revenues for Steam, marking a 51% YoY growth. This feat is even more remarkable when you consider Q3 usually witnesses weaker sales due to discounts. The bulk of this revenue, approximately $1.8 billion (or 74%), was credited to AAA & AA games, which saw a 74% YoY growth.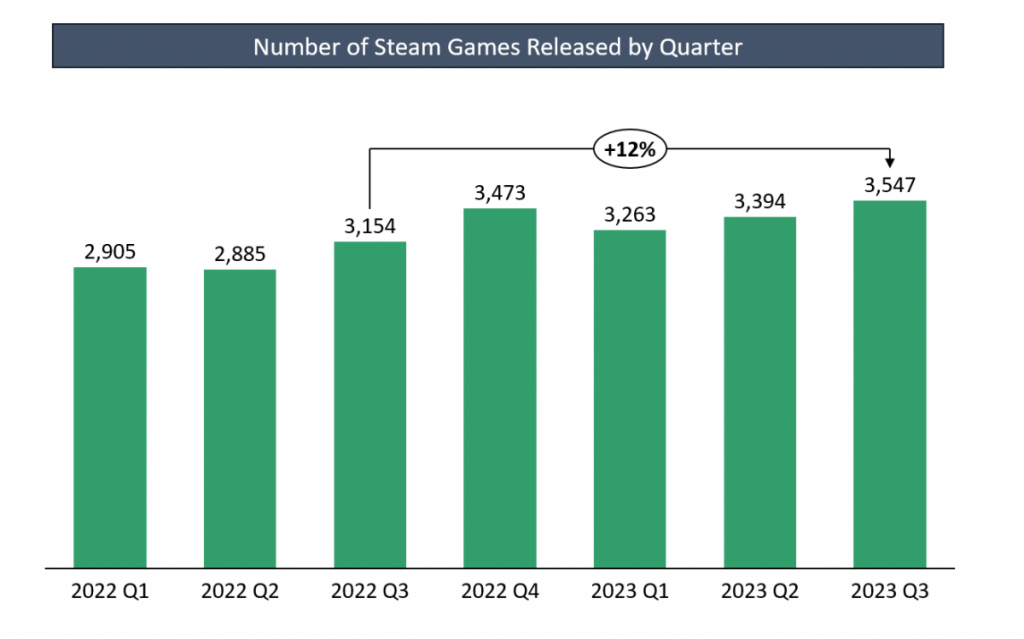 Baldur's Gate 3: A Study in Success While titles like Starfield and Armored Core VI made a splash in Q3 2023, Baldur's Gate 3 was in a league of its own. Within its first two months, the game sold over 10 million copies, making it the unchallenged leader of the pack. Its enduring appeal is evident from the 200,000 players it attracts at any given moment, even weeks after its launch.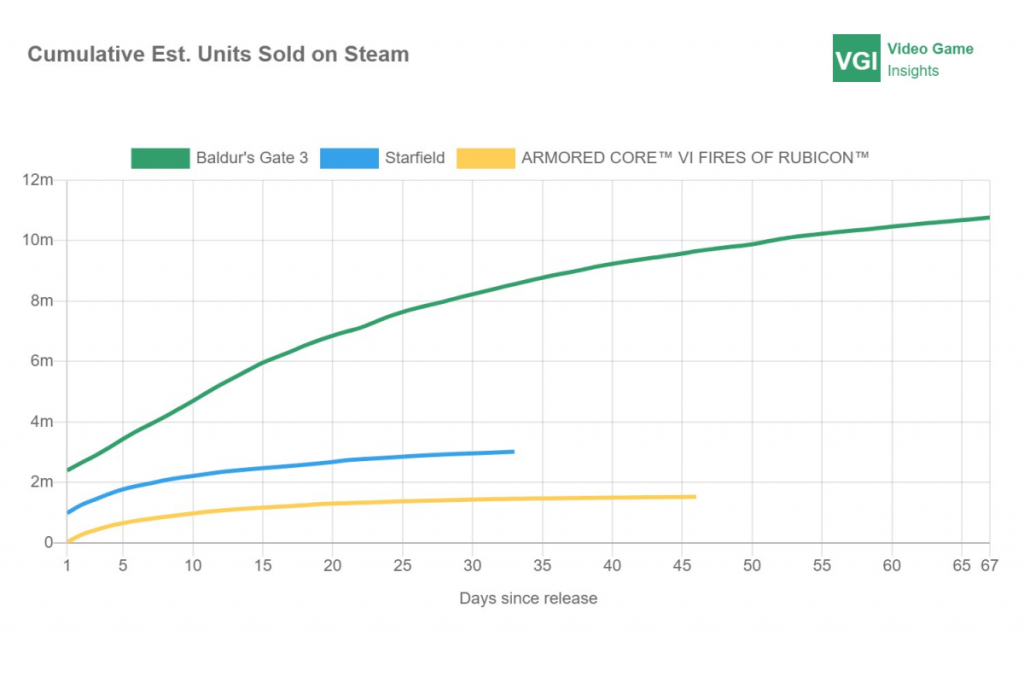 The Takeaway for Indie Game Developers 2023 is shaping up to be a banner year for Steam, with projections suggesting a whopping $9 billion in game revenue, up by 18% from 2022. This robust performance indicates the vibrant health of the PC gaming market. Though major AAA titles continue to be massive revenue drivers, the consistent influx of indie games underlines the potential and promise this segment holds.
To indie game developers eyeing the Steam platform: the landscape is fertile. While AAA games dominate in revenue, the increasing number of indie releases emphasizes the welcoming nature of Steam for independent creators. The future is bright, and the evolving trends suggest ample opportunities for both seasoned and budding indie developers.