Steam has wrapped up its latest Next Fest demo showcase, providing us with insights into the most anticipated PC game demos. Organized thrice a year by Valve, this fest allows gamers to experience new PC games before their official release.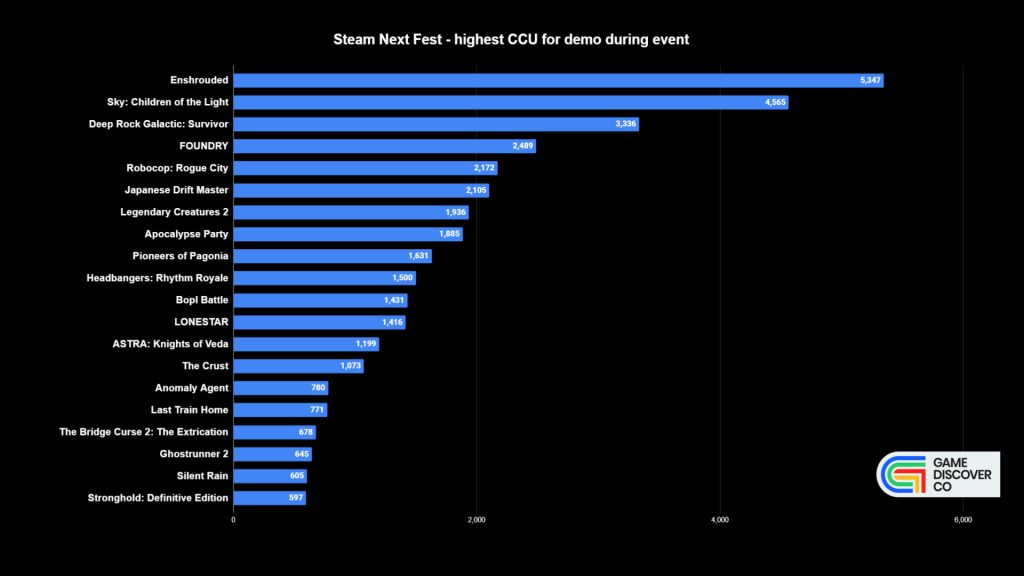 We've compiled data in a comprehensive Google Doc, detailing the performances of over 900 demos from the October Next Fest. One of the key metrics to consider is the 'total Steam followers added during Next Fest'. Highlights include:
Enshrouded, an ARPG x survival game, led the pack with an impressive +14,300 followers.
Other notable mentions include Japanese Drift Master, which added +7,400 followers, Robocop: Rogue City with +4,600 followers, and Deep Rock Galactic: Survivor, which garnered +4,100 followers.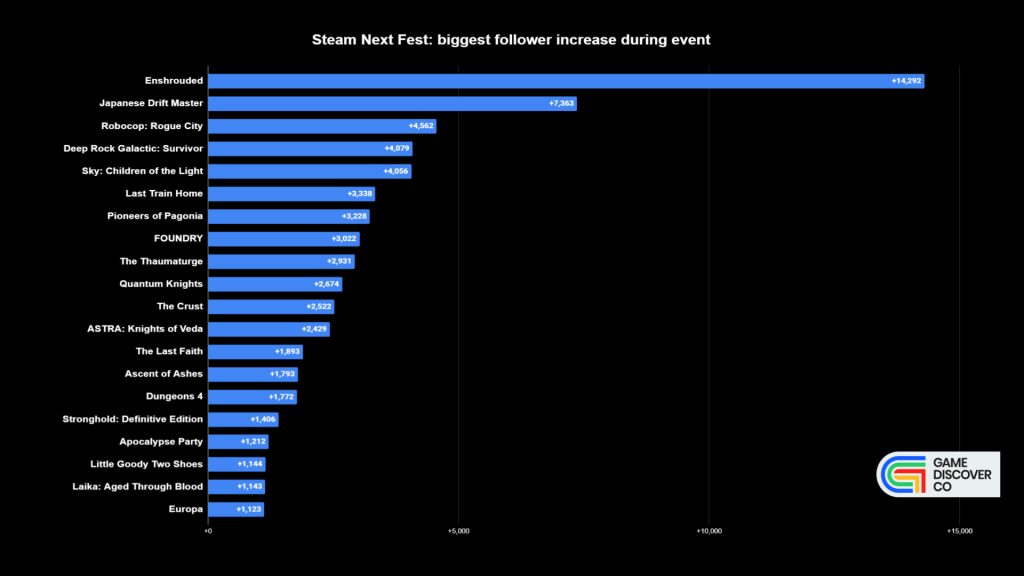 It's evident that games with deep building and crafting mechanics are trending. For instance, the city-building game Pioneers Of Pagonia, the first-person factory builder Foundry, and the survival strategy game Last Train Home all attracted significant followers.
Interestingly, many games on top of Next Fest are not 2D or overly 'cozy'. Though there are exceptions like Another Crab's Treasure and Little Goody Two Shoes, the majority lean towards 3D designs with more realistic or 'gritty' visuals.
Additionally, when focusing on 'highest Steam demo CCU during the festival', some games climbed the ranks. Notable mentions include Sky: Children Of The Light, known for its success on mobile platforms in China, and the Chinese roguelite autobattler Legendary Creatures 2. These jumps might be attributed to the Chinese gaming community's behavior, which tends to play more than follow.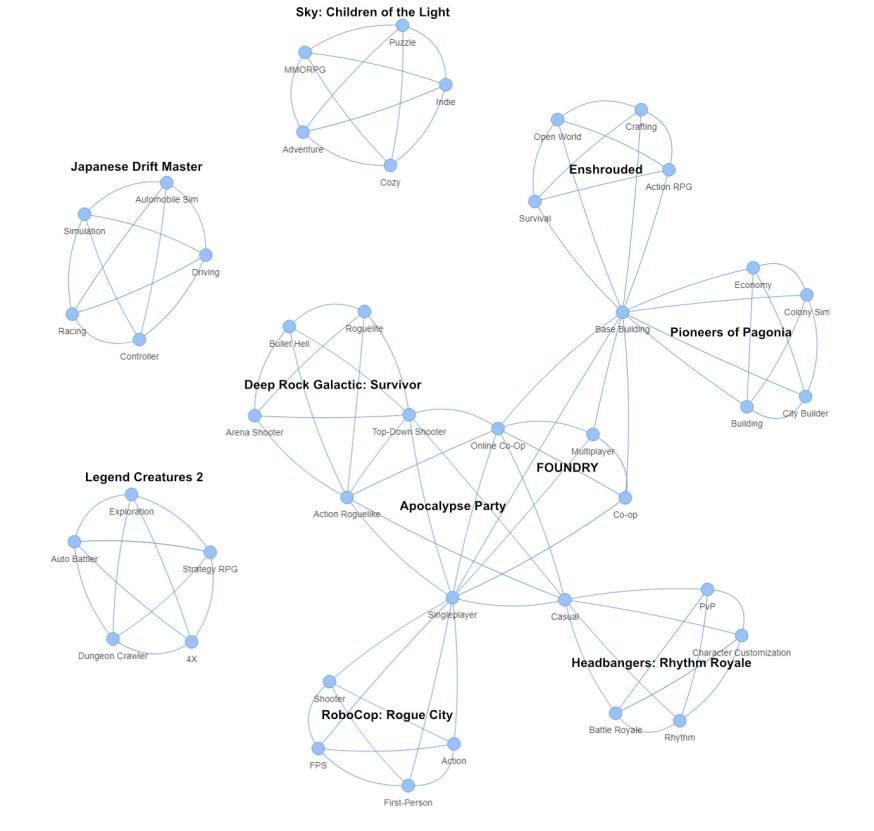 Valve started the fest by spotlighting the Most Wishlisted Upcoming Games, later switching to the 'Trending Upcoming' category. The current Next Fest page showcases the Top 50 games by unique players, thankfully aligning with our data. These top games have earned a special note, indicating they'll be promoted on Steam for a week and will remain highlighted until the next fest.
For those curious about how a specific game fared in comparison to others on Steam during Next Fest, we've made it easy. Visit our Google Drive Next Fest document and explore the 'Day 1 CCU' tab. This data has been sourced from SteamDB's demo CCU page. Simply use the 'CTRL-F' function to find your game and see how it ranked each day.