Spider Tanks Review: Arachnid Artillery
Who doesn't love a good twin-stick shooter? This classic subgenre allows for an excellent balance of accessibility and difficulty, as has been evidenced by games like Helldivers and Hotline Miami. The top-down perspective gives players near-perfect visibility of a combat encounter, but that doesn't mean that surviving that encounter will be easy.
Taking this concept and adapting it to the world of Web3 is a game called Spider Tanks. This title has all of the frenetic action and tactical strategy you could want out of a twin-stick shooter, and hangs the proverbial carrot of play-and-earn in front of players to keep them going. Let's dig deeper into this action-packed tank battler in this review.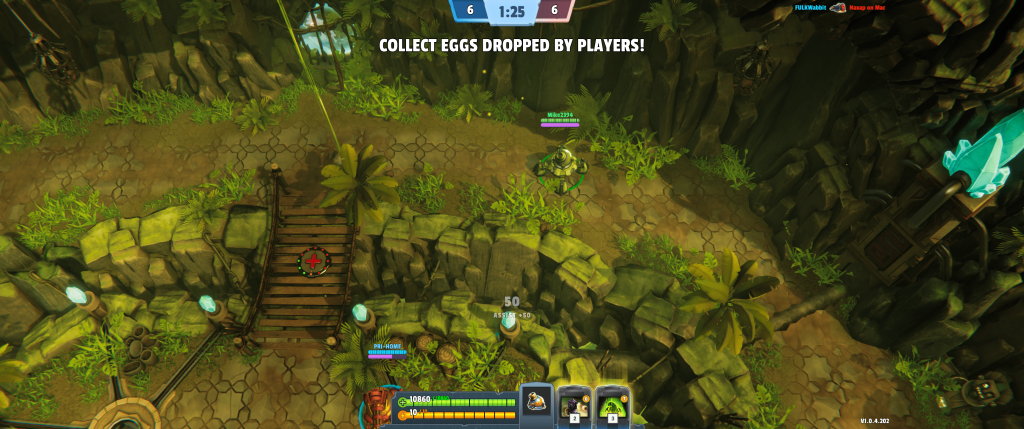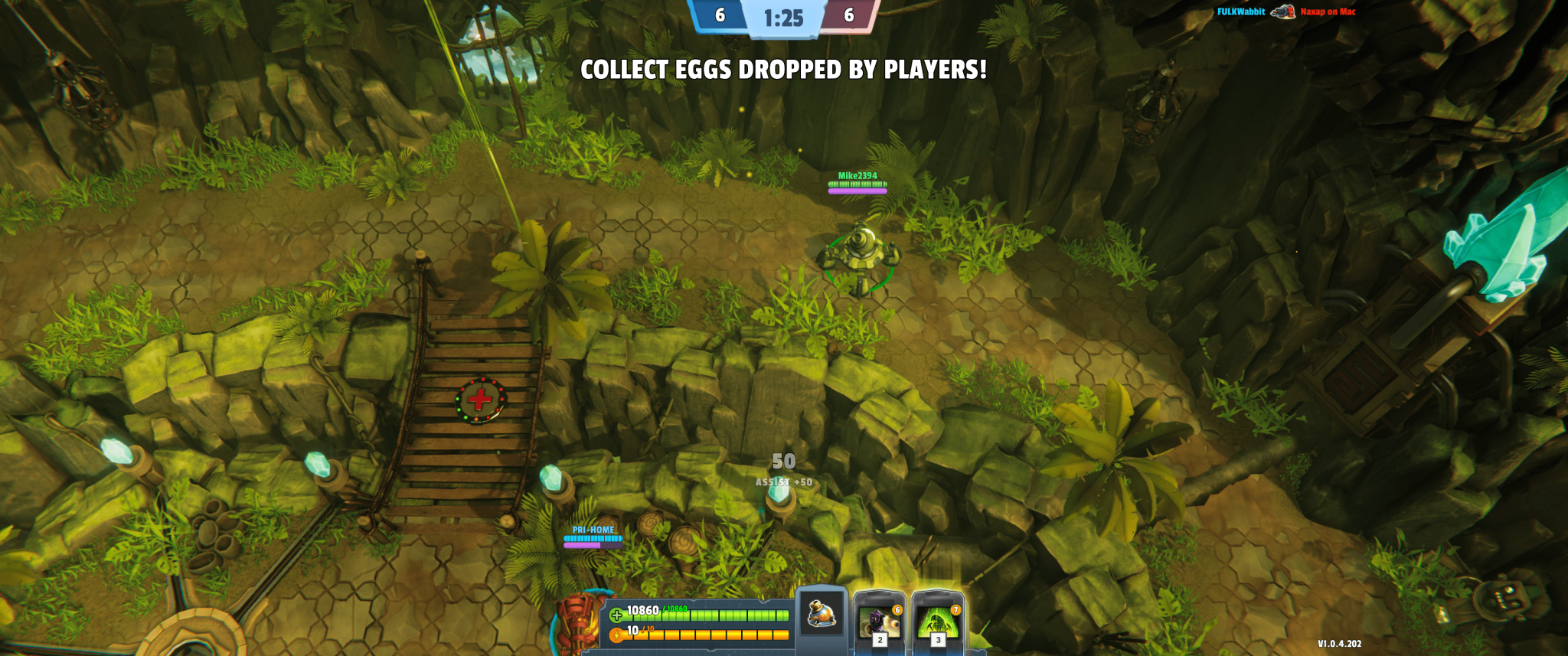 What is Spider Tanks?
Spider Tanks is a twin-stick shooter that is classified as a "PVP Brawler" on its home website of Gala Games. It is developed by Gamedia, a Dutch studio that has aided in the development of hardcore competitive FPS games Verdun and Tannenberg, in addition to smaller games like Treasure Temples and HIX: Puzzle Islands.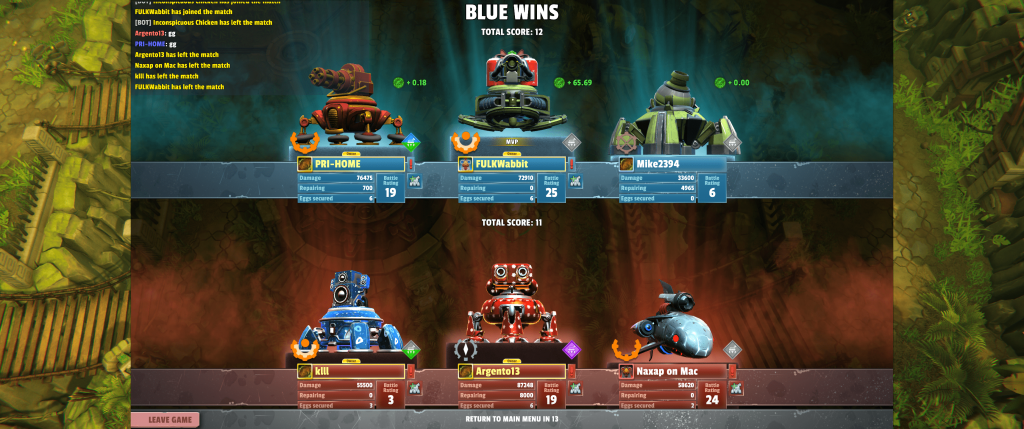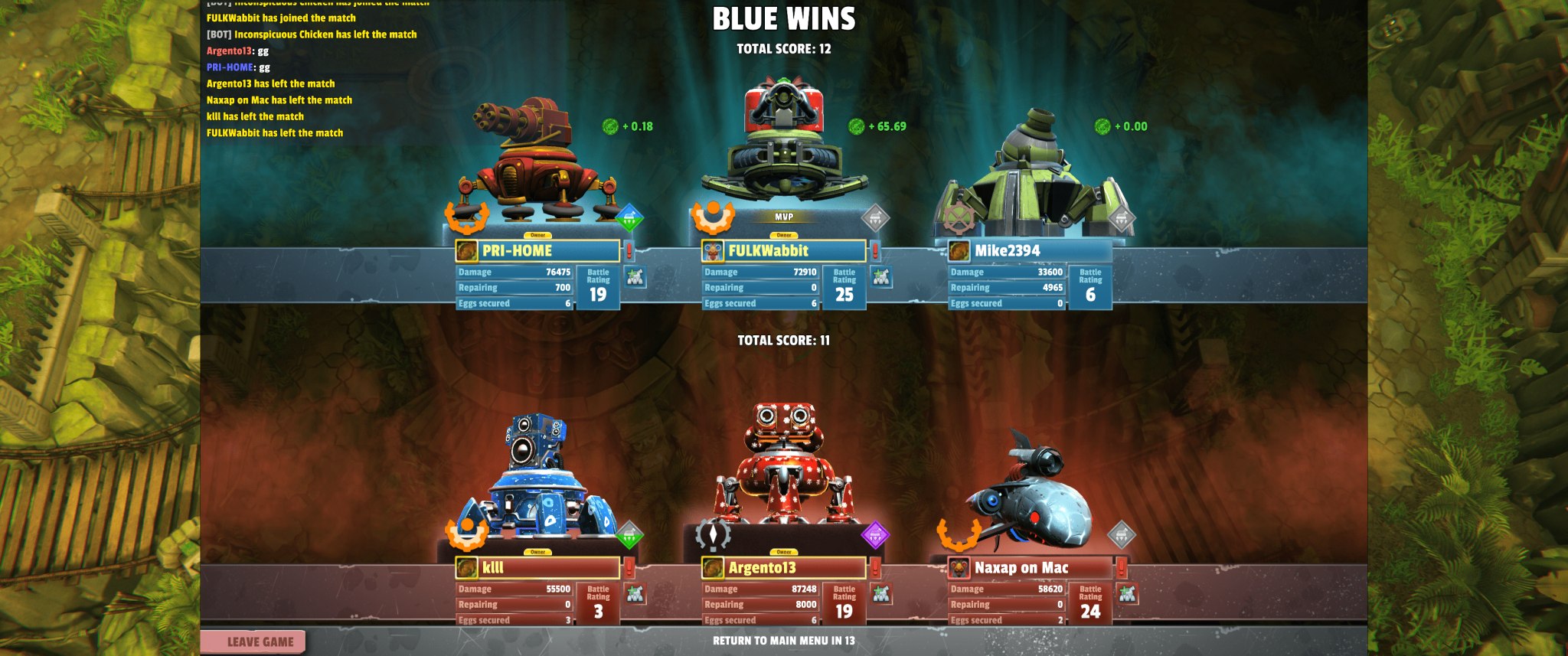 Their game Spider Tanks puts players in control of a completely customizable mobile artillery unit, and tasks them with taking on other live players in sizable arenas across a few different game modes. What makes Spider Tanks particularly interesting are its play-to-earn aspects, which can be participated in whether you invest in the game's economy or not.
Get in the Spider Tank
Spider Tanks is an especially polished-feeling blockchain game. Players will install the game's client from Gala Games, the home of a few notable titles like The Walking Dead: Empires and Battlestar Galactica Eternity. Once the client is installed and an account is made, you are greeted with the game's start screen.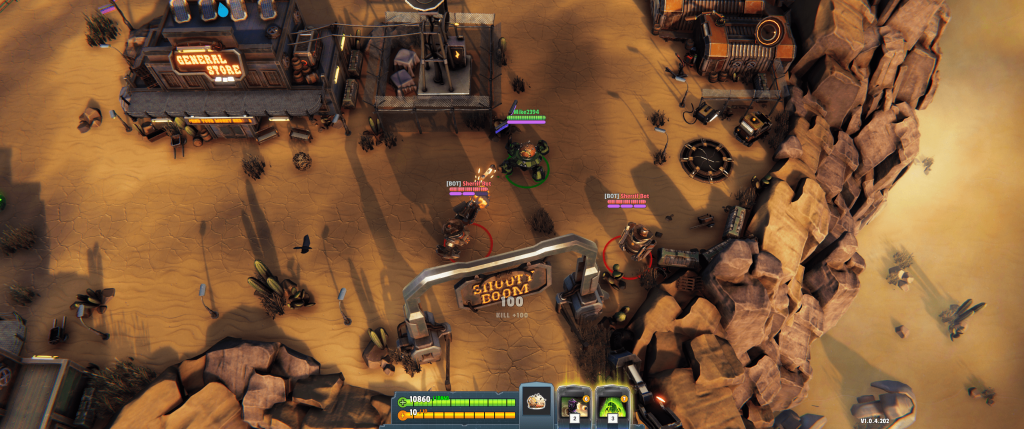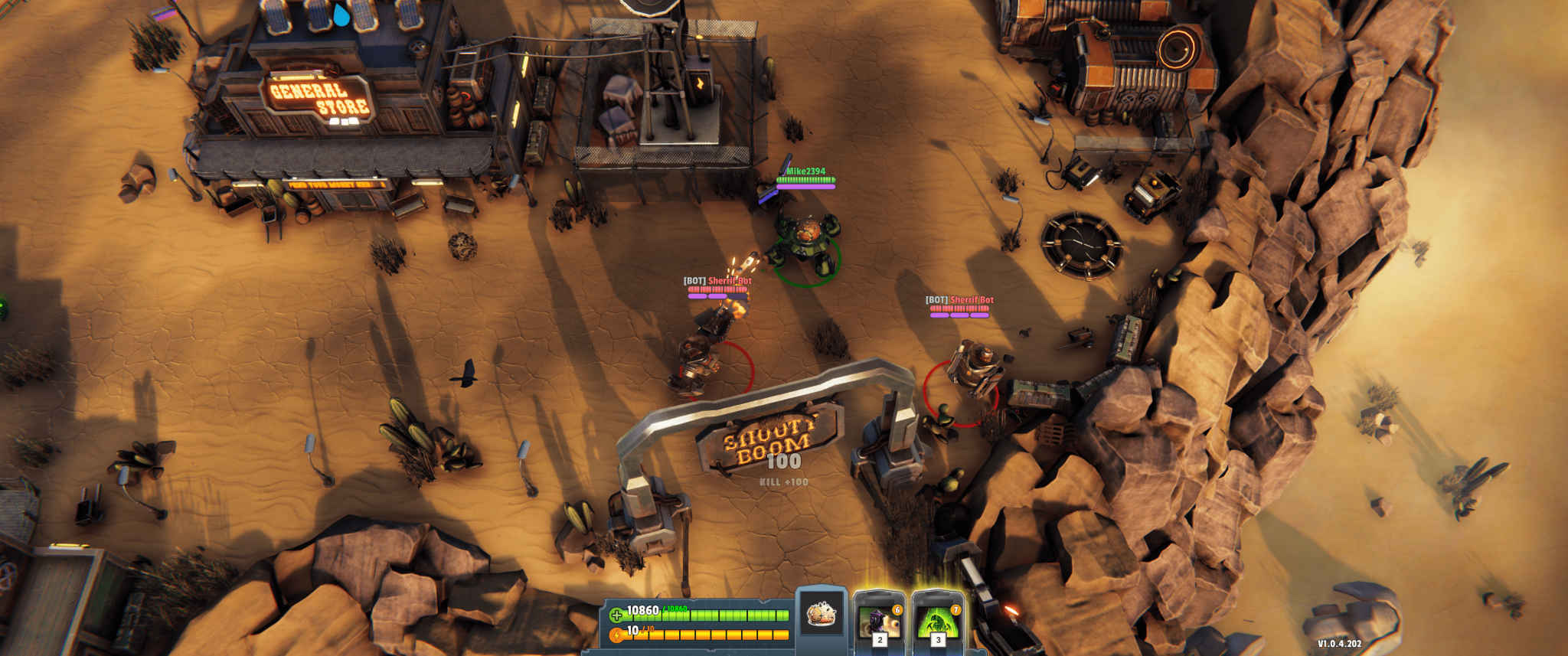 Here, players will see options for all of Spider Tanks' features, but the most important to new players will be the Garage and Play buttons. In the Garage, you will see tabs that correspond to different parts of your tank: the body and the weapon as well as two slots for special abilities. By default, you will only have a selection of free parts to play around with, but you could also purchase these parts from the game's store page.
Either purchasing or earning these parts through gameplay gives you complete ownership over them, which allows you to do a few pretty cool things within the world of Spider Tanks.
Free to Play (and Earn)
Anybody can get started in Spider Tanks using just the free default parts, but those won't get you very far. The much more efficient way to dig into the game and start earning Victory Points and SILK is to make use of Spider Tank's Pilot Program. Using this, free players can use much more advanced tanks that high-level players have made available.
Whenever a free player wins a match using a Pilot Program tank, the reward for that victory is split between the player and the owner of the tank. This allows for an interesting passive income avenue if you're able to build a particularly strong tank, or if your tank falls into the hands of a gifted player.
The rewards of every match can be disbursed in either SILK, the game's ERC-20 token, or in Arachnium, the in-game premium currency. It is worth noting that Arachnium only exists within Spider Tanks, and is not itself a blockchain currency.
Online Woes
However, in order to actually earn your SILK or Arachnium, you need to be able to get into a match. It's not clear if this was a result of the matchmaking system or if there just aren't that many people playing Spider Tanks, but the wait times to get into a match are pretty exorbitant, at least in my experience with the game.
Initially, wait times were between one and three minutes, which already felt quite long when you're used to the sub-30-second matchmaking in most popular competitive online games these days. But, playing in the late morning time on the East Coast resulted in a wait time of just under seven minutes for one match. SEVEN MINUTES. I was just about ready to cancel the matchmaking and try again when the match finally started to load. I hope this was just an isolated incident, because waiting almost the length of a match just to get into one isn't really conducive to building a community.
Built on a New Layer 1
Spider Tanks is built on Gala Game's proprietary new layer 1 blockchain called Project GYRI. This new blockchain allows for the usual slew of benefits including lower fees, faster transactions, and improved environmental impact. However, Project GYRI is also custom-built to allow full interoperability between other Gala Games and transferability to and from Ethereum.
Every piece of tank equipment is an upgradeable NFT, which means every piece you acquire has real-world value, and is fully ownable. Mixing and matching these parts can make your spider tank more powerful, but you can also sell your unused parts for some extra cash.
Everything a Spider Can
Spider Tanks is pretty impressive for what it is. From a gameplay perspective, it is absolutely solid and highly competitive. That might mean you'll spend more than a few matches getting destroyed by higher-skilled players, but the learning curve isn't too steep. You should be able to pick up a few winning tactics and strategies before too long.
The game is fun to play, which is the most important aspect of any video game. However, if getting into a match takes five or more minutes on a regular basis, it doesn't really matter how fun the game is. That's enough to put many gamers off, so hopefully this is remedied as Spider Tanks builds up popularity.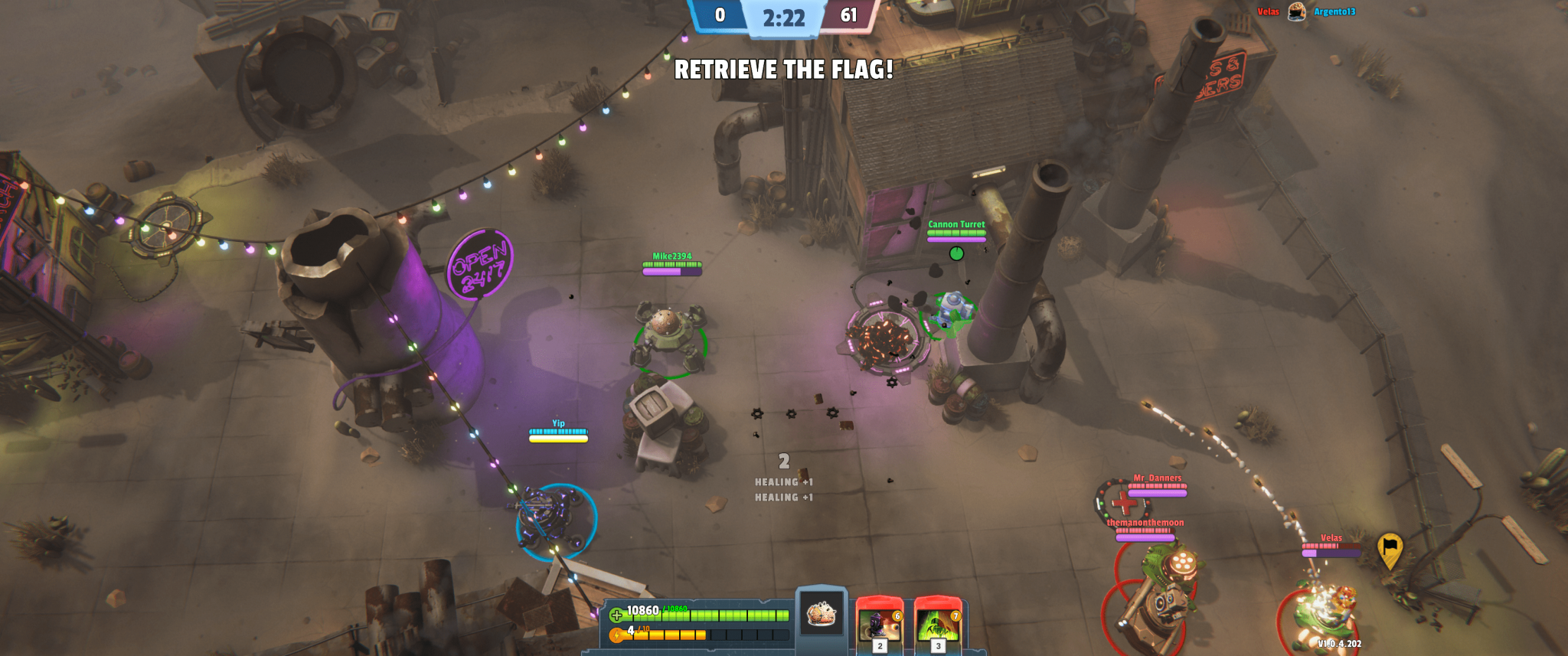 When Spider Tanks' fun factor is combined with its play-and-earn format, things can get quite interesting. The prospect of being able to make money from the game even without the top-tier skills needed to win tournaments is tantalizing at the very least, and the Pilot Program's potential passive income sweetens that pot.
The best part is, Spider Tanks is free-to-play, so you have nothing to lose! Give it a try, you might just find your next competitive online obsession.
Our Verdict:
7
/10