Customer success story
Building a self-distribution Web Shop for Lantana Games in minutes

Client Name

Lantana Games
Location

Boston, USA
Type

Indie Game Studio
Products used
Customize your game's website with a simple to use Website Builder. Choose your own fonts, colors and add as many page sections as you like.
Delivering a mobile-responsive Web Shop for indie game studio in minutes. Complete with customizable checkout and Steam keys management.
Control your games, users, orders all in one place.
Introduction:
Lantana Games, established on November 18, 2009, has consistently been a driving force in positive and accessible gaming experiences. The company has showcased its creations at prominent events, including PAX East, BostonFIG, and the Indie Arcade expo at the Smithsonian American Art Museum. Lantana Games has also enjoyed noteworthy recognition from various publications, such as VentureBeat, Mashable, Polygon, PC Gamer, The Boston Globe, and many others.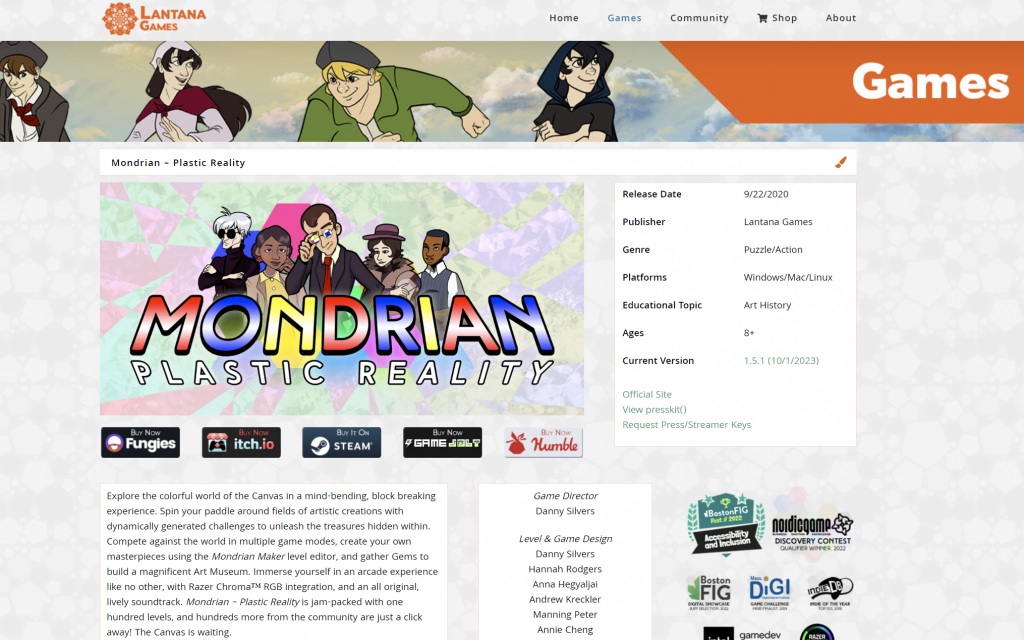 The company's journey commenced with the creation of small, free online games. It achieved a significant milestone with the launch of its debut commercial product, "Children of Liberty," which garnered attention as a featured project on Kickstarter. This success was followed by the introduction of "Mondrian – Abstraction in Beauty" in 2015, with its sequel, "Mondrian – Plastic Reality" hitting the market in 2020.
In 2014, Lantana Games initiated collaborations with educational institutions like the Savannah College of Art and Design and Becker College, where they played a pivotal role in assisting students with their projects and providing valuable entry-level opportunities within the game development industry. In 2017, the company further expanded its reach by partnering with Northeastern University's esteemed Co-Op Program. By 2018, Lantana Games had cultivated a global audience, boasting tens of thousands of gamers across numerous countries.
The company's dedication and innovation have earned it multiple accolades, most recently including the Accessibility and Inclusion Award at the 2022 BostonFIG Figgies.
Challenges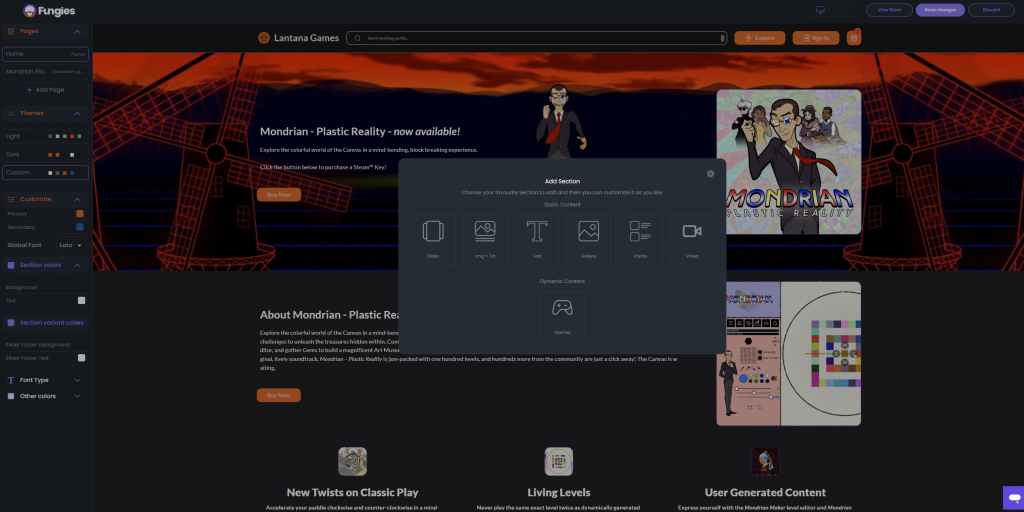 Lantana Games was ready to break free from the confines of traditional game distribution like Steam or Itch.io. Here's the cool stuff they faced:
Direct Sales to Players: The studio aimed to find a solution enabling them to sell game keys directly to their players, cutting out intermediaries.
Cost Efficiency: As an indie game studio, cost control was of paramount importance. They were in search of cost-effective solutions.
Ease of Use: Time-efficiency was crucial; they sought an easy-to-use solution that would allow them to set up a shop swiftly without getting bogged down in complex plugin configurations and integrations.
Customization: The studio desired a platform that offered endless customization possibilities, allowing them to tailor their shop to their unique brand and vision.
Secure and Efficient Payments: They required a secure and fast payment and payout solution that would relieve them of the burden of handling tax collection and filing across multiple jurisdictions.
Solution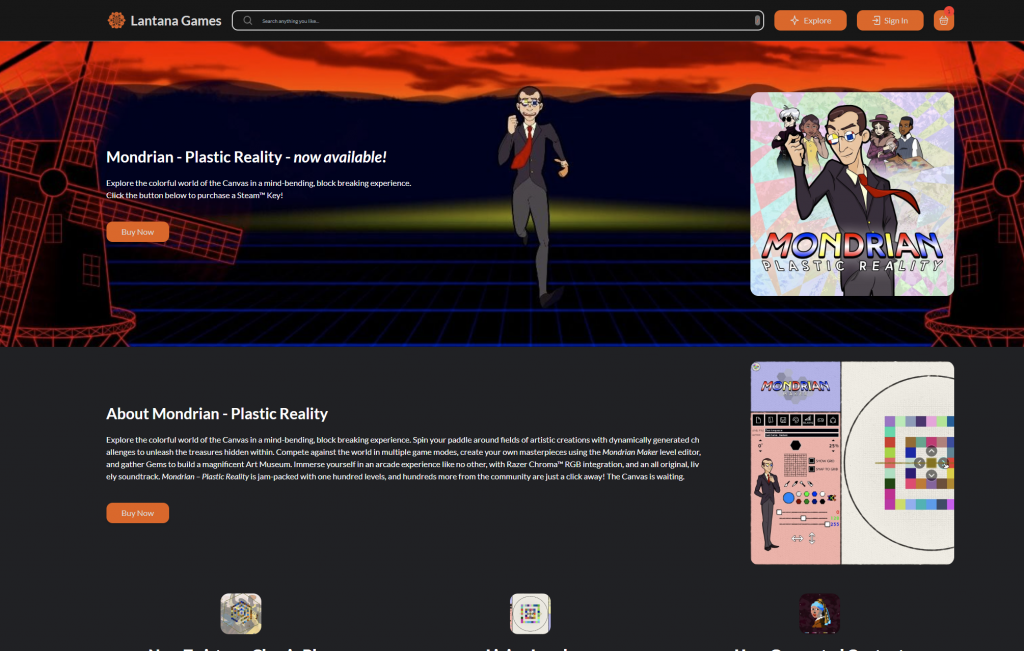 So, how did they rock these challenges and level up their game? Check it out:
Rad Webstore Setup: In just minutes, they created their own webstore using a super-friendly website builder. It was like decorating their own gaming paradise with their colors and themes.
Game On!: Uploading games was as easy as pie. They showcased their games with awesome galleries, cool trailers, and detailed descriptions. Steam keys? No problemo! They stayed locked and encrypted until players hit that "Buy" button and got their key via email.
Stripe It Up: Integrating Stripe for payments was a piece of cake. Just fill in a few deets, like bank info and their groovy business name. Boom! They were ready to accept payments through their own customized checkout. Payouts? Done daily, no sweat.
Party at Fungies: They also got their games into Fungies marketplace, where the party was already happening. Fungies brought the marketing mojo and a crowd of gamers who loved to come back for more.
Results
Guess what happened next? Lantana Games started seeing some pretty rad results:
Initial sales are promising, and the studio promptly listed Fungies store as a core distribution channel on their main website.
With a live store and Fungies action, they're set to ride the wave of success, getting more exposure and sales.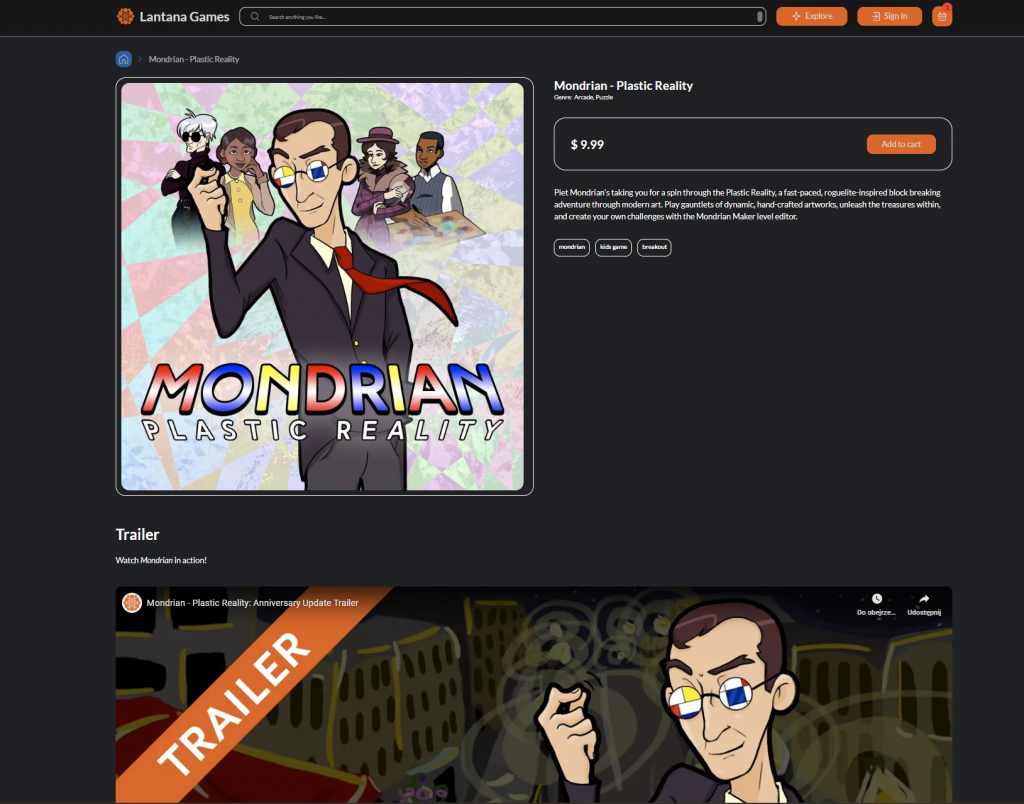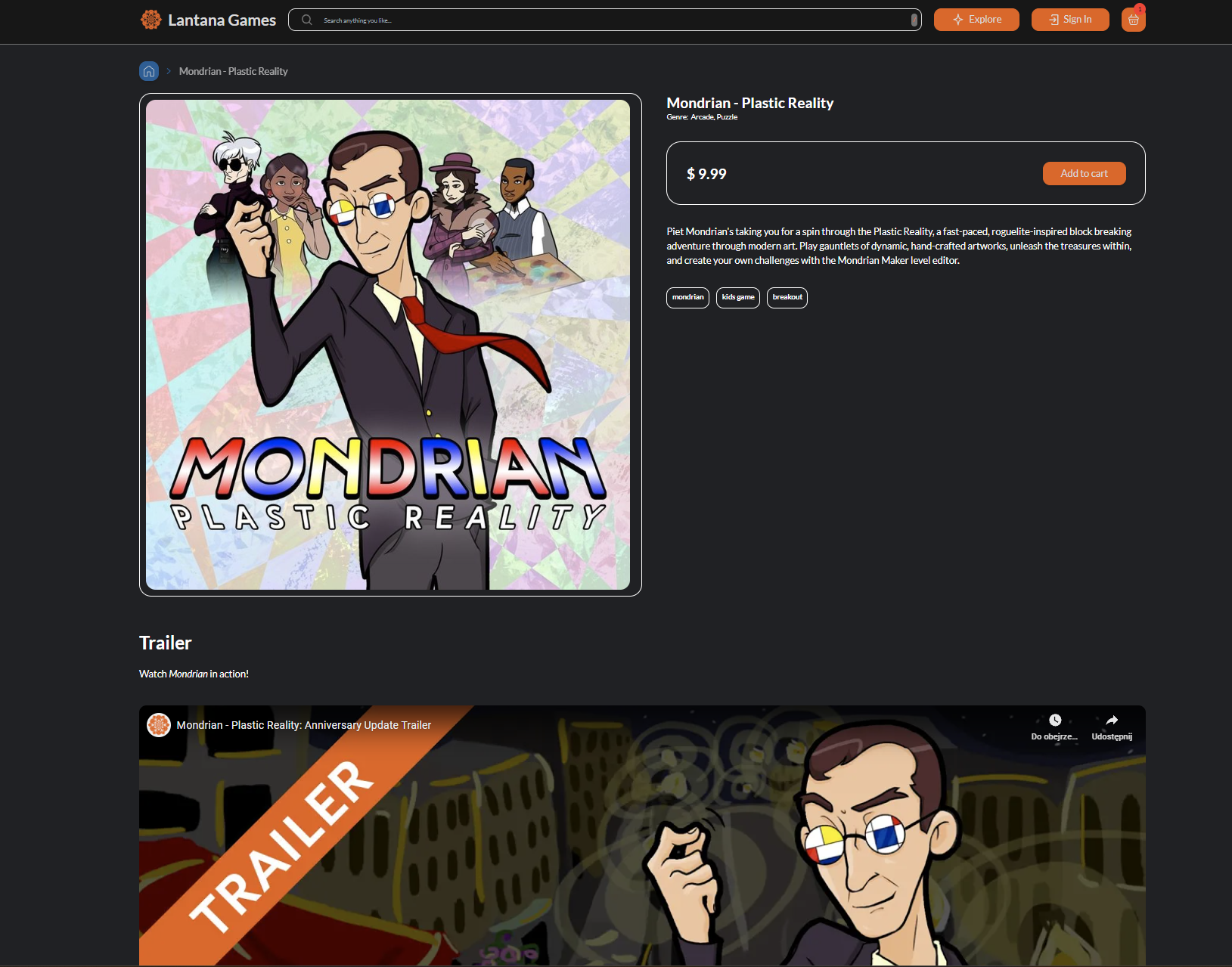 Closing Thoughts
Lantana Games' journey to success was powered by the following key products:
With these tools in their backpack, this indie game studio is on a wild ride to more success and endless fun in the indie gaming world!