Collectible card battling games are not new in the video game industry at large, or even in the small-but-growing blockchain gaming industry. In fact, we have already reviewed a free-to-play blockchain card game in the recent past, named Skyweaver, which is a game that you should absolutely check out if you're into card games.
But that's not what we're here for right now. Today, we will be discussing a game called Splinterlands. A game that is, on its face, a card collecting/battling game with blockchain and play-to-earn elements. However, there isn't quite as much to Splinterlands as there is to Skyweaver or other contemporary card games. Let's dig into what the deal is in this review of Splinterlands.
What is Splinterlands?
Splinterlands is a card-collecting, trading, and battling game that uses the power of Web3 and a specialized blockchain to create a unique experience where players actually own the cards they battle with via the use of NFTs. The game is the product of co-founders Jesse Reich and Matthew Rosen, two avid gamers and accomplished men in their respective fields.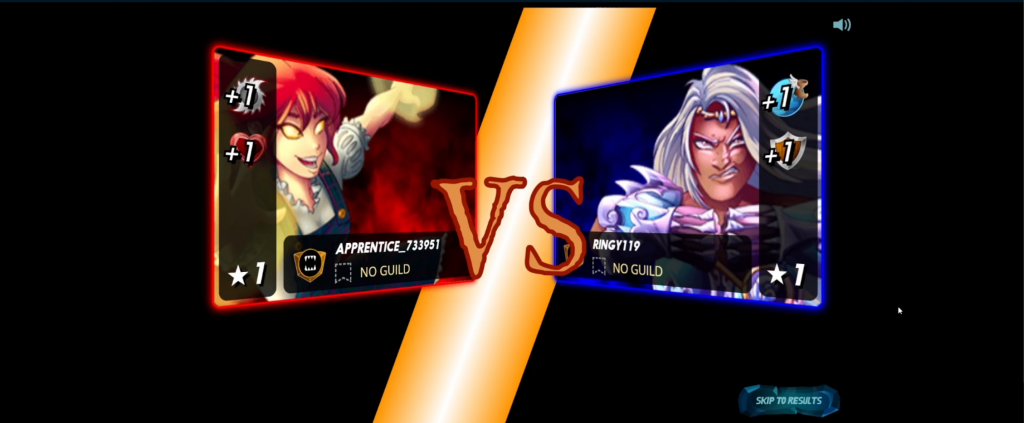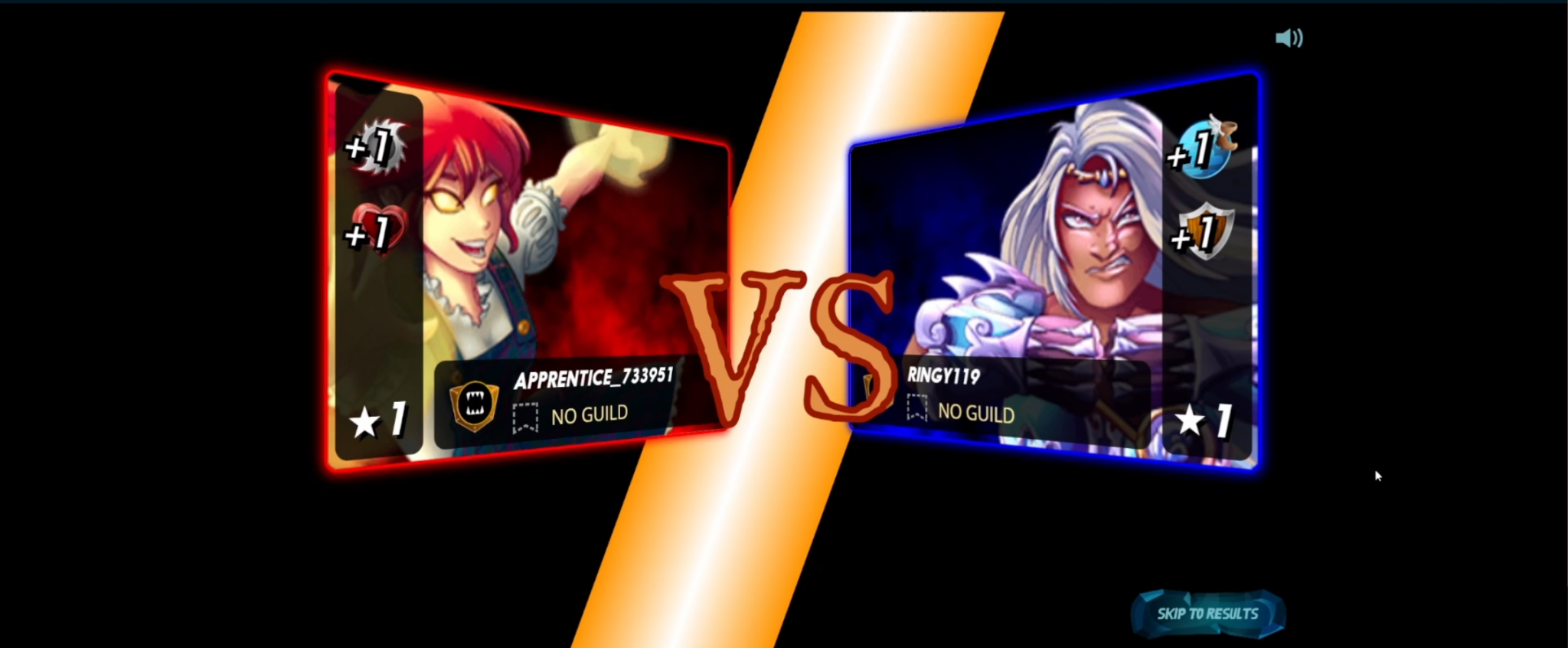 Splinterlands was originally released as Steem Monsters back in 2018, but has grown in terms of features and player base over that time, to the point that it was overhauled into the experience that currently exists. Now, Splinterlands exists as a cornerstone of the card-based blockchain game genre, though it handles its gameplay much differently than you might be anticipating.
Getting Down to Business
One of the great things about Splinterlands is that it is extremely easy to get into. You just need to create an account (or connect a wallet), and you're good to go. On PC, the entire experience takes place within your web browser of choice, so there are no extra downloads. It's worth noting that Splinterlands is also available on iOS and Android.
With your account created, you are then treated to a brief but efficient tutorial that shows you the game's ropes and introduces players to the… let's say non-traditional gameplay formula that has been developed for Splinterlands. All told, you could probably be signed up and done with the tutorial in a matter of minutes, which is a pretty impressive feat. Then, you're ready to play entirely free, no need to purchase Splinterlands NFTs and fill your wallet in order to begin matchmaking and climbing the ranks.
Game…Play?
I found the Splinterlands tutorial to be… a little misrepresentative of what actually playing the game is like. The tutorial makes sure to walk you through each step and show you exactly what happens each round, but actually playing through a match took less than 20 seconds. Every time.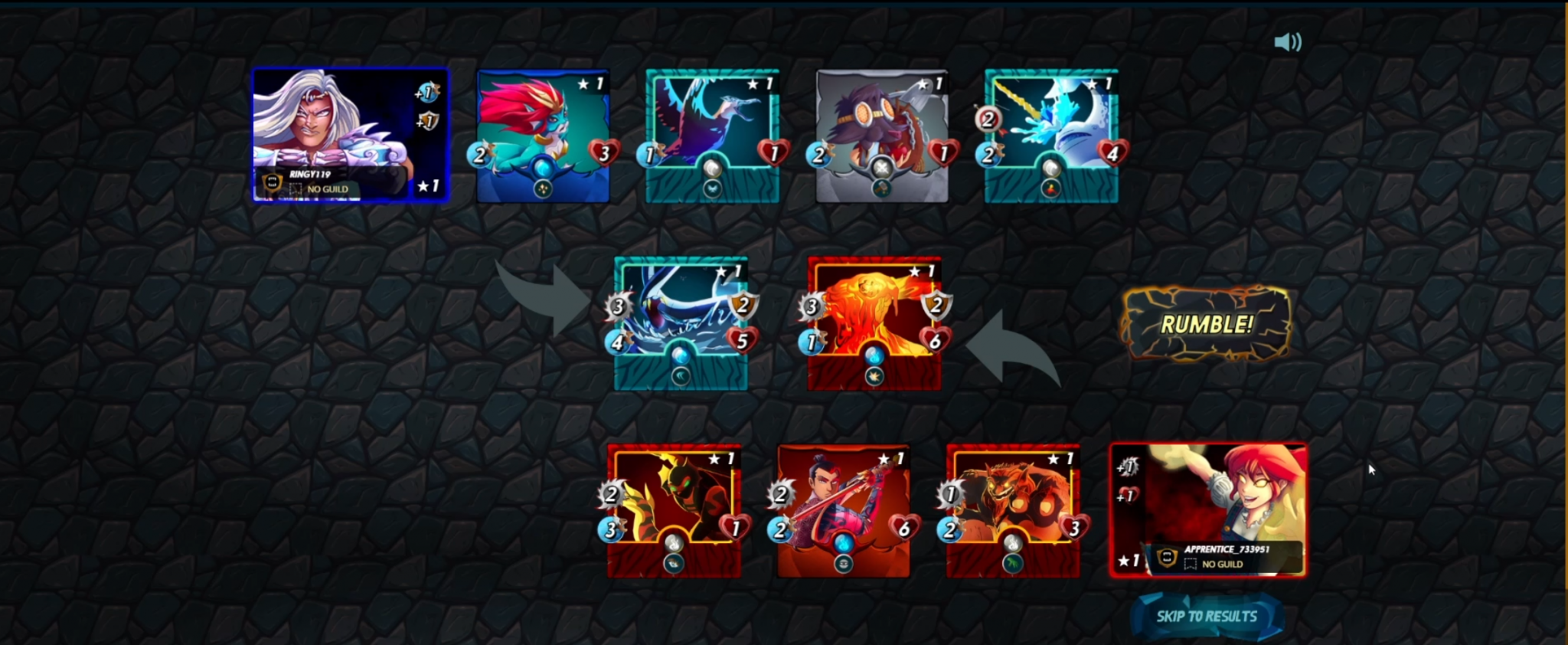 This is because in Splinterlands, you don't have much control outside of selecting your lineup of cards. There is an admittedly very interesting placement mechanic, where certain types of cards fare better at certain places in the lineup (the tank should go in the first slot to take the brunt of the damage, and weaker/faster characters should go in successive slots to dish out damage while avoiding taking any of their own), but once you lock in your lineup and start the match, it's over in a flash. You don't have any direct control or decisions to make when battling another player.
This makes Splinterlands more of a hands-off experience, where most of the game revolves around knowing which cards to select and where to place them. The game is very popular and has endured for many years, so there is obviously a market for it, but players expecting something like Hearthstone or even Skyweaver for that matter will likely feel a little cheated or lost.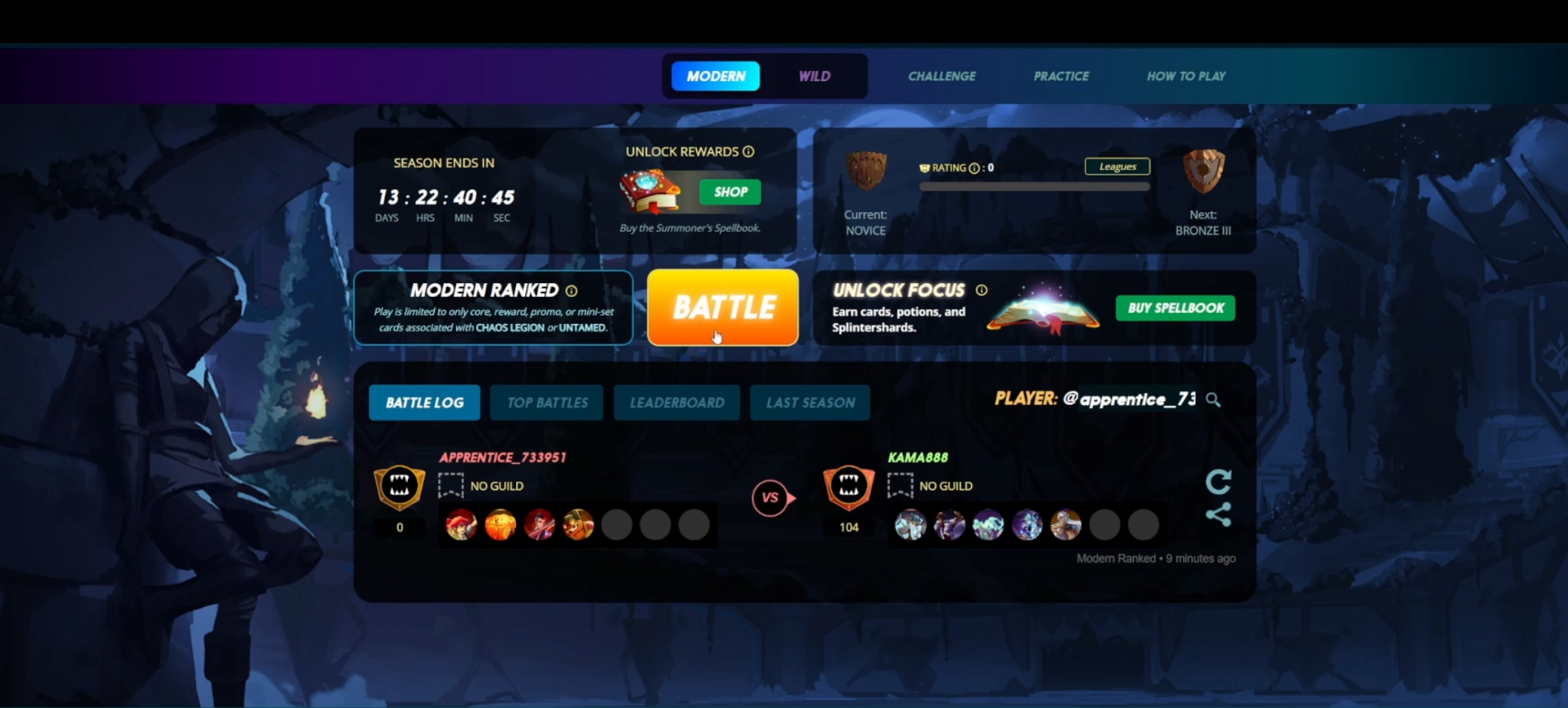 Getting the Most Out of It
Anybody can enjoy Splinterlands and learn the ropes entirely for free, but in order to actually get the most out of the game, you'll need to purchase a Spellbook. Splinterland's Spellbook is presented as a kind of "battle pass" equivalent, but in reality, it is much more than that. You'll need one in order to engage in the play-to-earn functions and interact with more advanced features like Guilds. Without a Spellbook, much of the game experience is blocked off.
How players feel about this will depend on how much they enjoy the core game, but at least it's not a large purchase. A Spellbook will set you back $10, which can be exchanged either via PayPal or any of Splinterland's supported cryptocurrencies. At least it's convenient, and it's nice to have the option to interact with the game on a superficial level to see if you enjoy it before you go spend money on it. But, again, you'll need to invest in Splinterlands before you can start earning anything from it.
Making Your Cards Work for You
Once you have a Spellbook, then you can begin to interact with Splinterlands' play-to-earn features, which are built on the back of the Hive blockchain. Hive is blisteringly fast and allows for excellent scalability, so you're unlikely to encounter any issues with transactions within Splinterlands.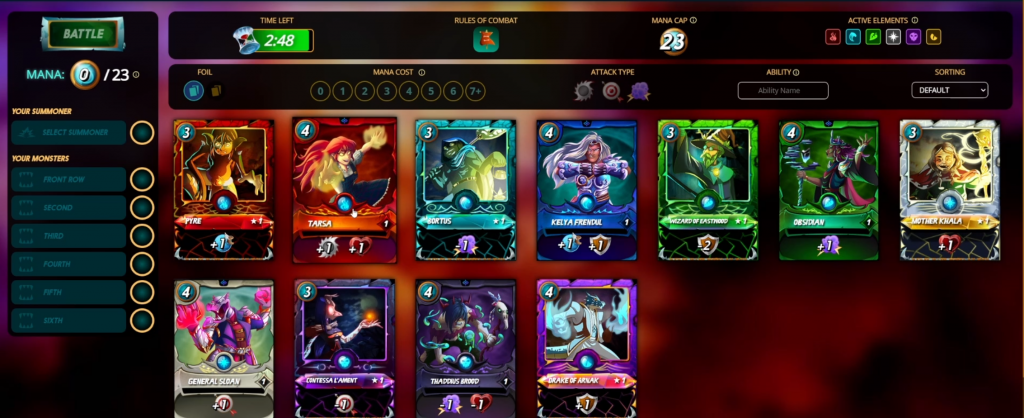 There are hundreds of unique cards to purchase, trade, and use, and each one is an NFT with real ownership and value. You can even see each card's worth, recent sale prices, and a bit of lore as well from the Item tab. There is earning to be done with these NFTs, of course, but also through Splinterland's token/in-game currency, Dark Energy Crystals (DEC). DEC's value is low, but you can earn it just by playing the game, which is enticing enough for most players.
Conclusion
Splinterlands is no doubt a success, but it will only be a fun video game experience for a select portion of gamers. With little direct control, most of the gameplay is strategizing over your cards and their placements, which is not for everybody.
It does, however, have very robust blockchain features, as long as you're willing to pay the modest fee for the Spellbook. At least it is free to try, which makes Splinterlands worth a passing glance at the very least.
Our Score: 6/10