The first-person shooter genre is one of the most popular across the entire video game industry. You only need to look at the yearly sales for Call of Duty to realize that. However, Call of Duty is not the only contender in the space. There is a class of FPSs that have always lingered just under the surface, and some of those were even pioneers in the free-to-play space.
Early 2000s gamers might remember a game called soldier front, a game which dominated the evenings of many middle-school children at the time. Keeping that awesome, fun, free-to-play FPS spirit alive is a game called Mini Royale: Nations. A game that actually shocked me with its accessibility and gameplay, and it has excellent blockchain integration to boot. Let's get into the specifics of Mini Royale: Nations' greatness in this review.
What is Mini Royale: Nations?
Mini Royale: Nations is a browser-based, free-to-play FPS created by Faraway, a Web3 game development and technology studio. If you've played an FPS in the past 10 years, Mini Royale: Nations will feel like home to you. Everything from its interface to how it handles is tuned to relative perfection by the team at Faraway, which consists of industry vets from studios like Glu Mobile, Wargaming, and even Amazon.
Straight to the Point
I did some preliminary research surrounding Mini Royale: Nations before I dived in, but nothing could have prepared me for the experience of just entering the website URL and pressing enter. Roughly 2 seconds after that keystroke, I was already in the game.
Huh?
Yes, no loading, no installing clients, and no updates. I was immediately faced with a home screen with a familiar layout: a selected character in the center going through a cycle of a few animations, options and menus on the left side, and a big "Start Game" button on the right side, along with some information panels to let you know about ongoing and upcoming events within the game.


I've never experienced a game like this that wasn't a flash game, and even then you would have had a more significant loading time. This gave Mini Royale: Nations an excellent first impression, and the good things only continued from there.
Crush the Competition
Once my surprise subsided after a second or two, I thought it would be silly to waste any more time poking around the game's menus and options. It got me in so quickly, and I wanted to see what Mini Royale: Nations was all about! Thankfully, I wasn't disappointed heading into a match either. Finding enough players to start didn't take very long at all, which is a godsend for a game like this. I've played some other Web3 games where you couldn't find a match because no one else was playing the game, but Mini Royale: Nations appears to have an excellent community backing it.
After a few more seconds, the match kicked off in earnest. All told, from hitting enter on the website URL to getting hands-on in a match, maybe a minute had elapsed. A very impressive feat, to be sure. In a live match with other players, the gameplay is as fun as you might expect from an FPS. Movement, aiming, and shooting all feel quite responsive and satisfying, and there is only the most minimal amount of "jankiness", or something not feeling quite right, when your vision snaps to aim down the sights. It's not particularly noticeable, and it didn't detract from the game very much for me, but it's worth mentioning. As Mini Royale: Nations is a live service game, adjustments can be made to these minor things at any time, so I don't consider it to be a very big deal.
It was at this point, just as the match ended and I went back to the home screen, that I realized something: I didn't need to log in or make an account to start playing. Something that is unheard of in this day and age, especially in the free-to-play realm. It's very generous of Faraway to allow Mini Royale: Nations to work like that, and it really speaks to their level of confidence in the game. You do need to make an account to level up, access other game modes, and, most importantly, connect your wallet to get to the blockchain integration.


Bullet-Lined Blockchain
Again, the entire game can be enjoyed without a wallet. In fact, the game was launched completely devoid of any kind of blockchain integration, which was only added in December 2021. Now though, you can purchase and use NFTs in the game, which currently consists of weapon skins and other cosmetic items.
Mini Royale: Nations' crypto features are built on the Solana blockchain, an excellent choice for any Web3 game. As you would expect, transactions are fast and cheap, which might be enough to entice players to make use of these features rather than just play the game for free and ignore them.
Regardless of which of the four game modes you decide to play (Team Deathmatch, Battle Royale, Search and Destroy, and Capture the Flag), you will earn XP for your character, as well as one of the game's two tokens, $CHEDDAR.
$CHEDDAR is your in-game currency that can be used on cosmetics for use in matches. Once you unlock and begin playing clan matches (unlocked at level 5), you can also earn $SOL just by playing! Like most FPS games, Mini Royale: Nations is much more fun with friends, and even more so when you're earning money just by playing!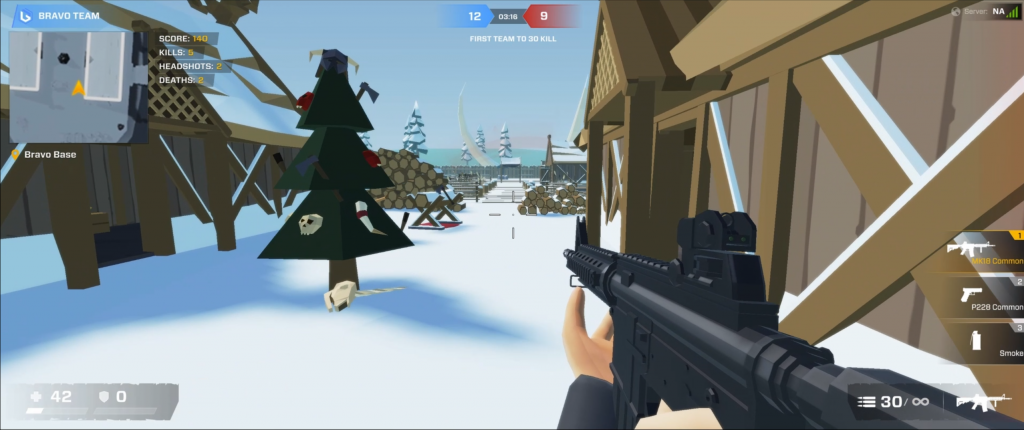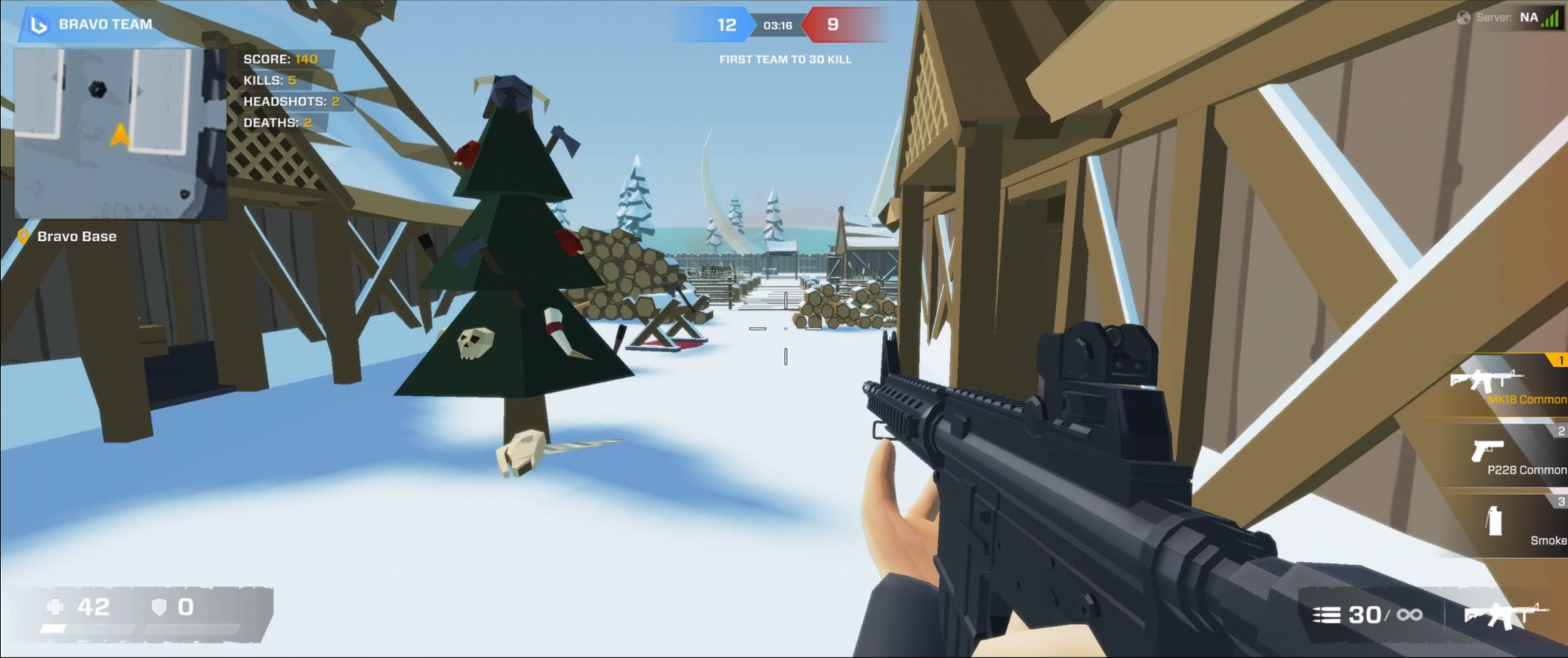 The Verdict is In
Mini Royale: Nations is a great game no matter how you slice it. You can load up the webpage and be in a match shooting your opponents in as little as a minute, without an account or connecting a wallet at all. But, if you do those things, the game has even more features and functionality the use and explore, which gives it fantastic value for your time. Minus points for poor graphics and also clunky gameplay (networking is not that good yet).
Our score: 6/10