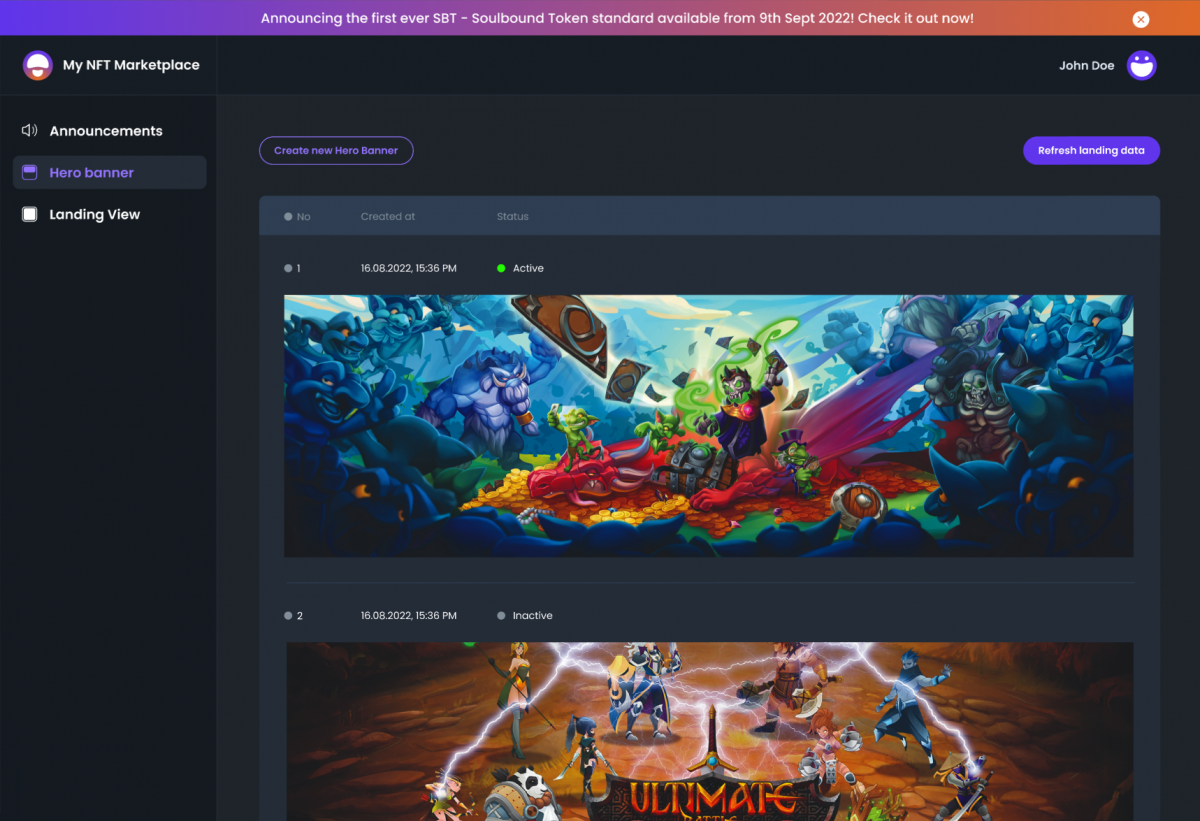 Any EVM Blockchain, any token
Every EVM-compatible chain is supported including Ethereum, Avalanche, Polygon, Binance Smart Chain. Integrate your own token or any other of 20k cryptocurrencies available on all EVM chains.
Customizable NFT marketplace
Popular
Let players buy, sell, trade NFT's from your games in a your own branded NFT marketplace. Enable in-app purchases with your own token or with any cryptocurrency.
On-chain analytics and game results
See visual analytics of NFT's traded, transaction history and more. Get your public game results on the blockchain with our oracle adapters.
Dynamic NFT's
NFT plugin to assign metadata with utility, traits and create items that are evolvable, burnable, rentable and stakable in-game or on the market.
App store compliance
Coming Soon
Our game SDK makes your blockchain game compliant with Epic Game Store, Apple's App Store & Google Play for Android.
Access your dashboard from
anywhere
Fully responsive management panel to view your NFT analytics, history of transactions, wallet management and more.