It's been a long road and a slow process, but blockchain gaming is beginning to branch out from its tiny corner of the industry and gain more notoriety. Projects that would have been underground and unknown just a few years ago are making waves on platforms that were previously unfathomable due to regulations and rules.
One of those games is Thetan Arena.
This mobile MOBA is being consistently developed by Wolffun Game, a blockchain gaming studio based in Vietnam. It boasts free-to-play AND play-to-earn mechanics, and it even has a PC version if you want to play it on the big screen. Though, the PC version is much less exciting. Being available on Android and iOS, two platforms that have become notorious for taking large revenue cuts from successful games, now THAT'S exciting. 
But, is it worth your time? Does being free-to-play inherently make something worth checking out? I can tell you that is not always the case, but let's dig into Thetan Arena to find out where it stands.
If you're even moderately familiar with the mainstream video game industry, you'll know that MOBAs do pretty good business. League of Legends has been printing money for Riot Games for years and is so popular that any media that has spun off from that one game has been incredibly successful.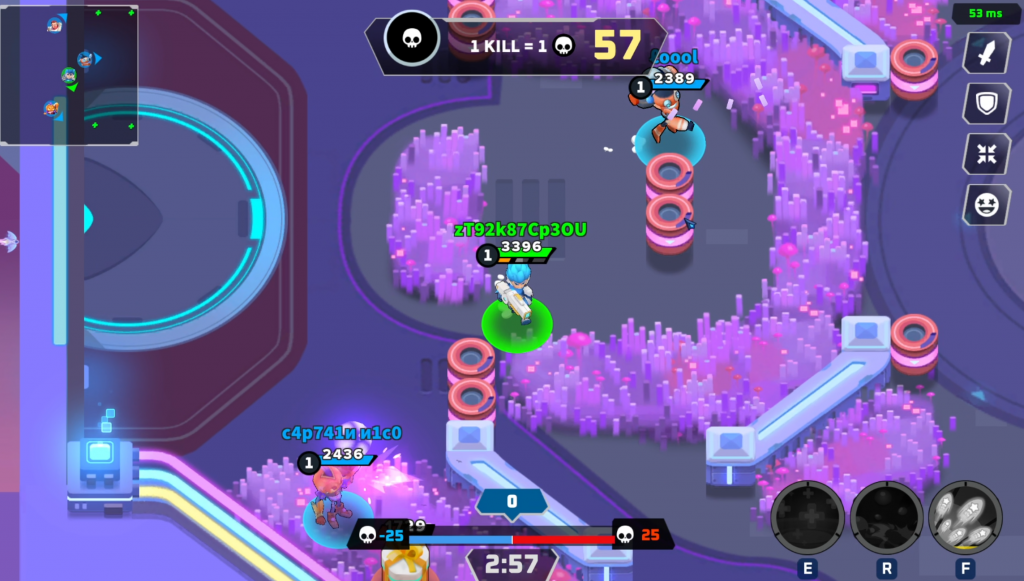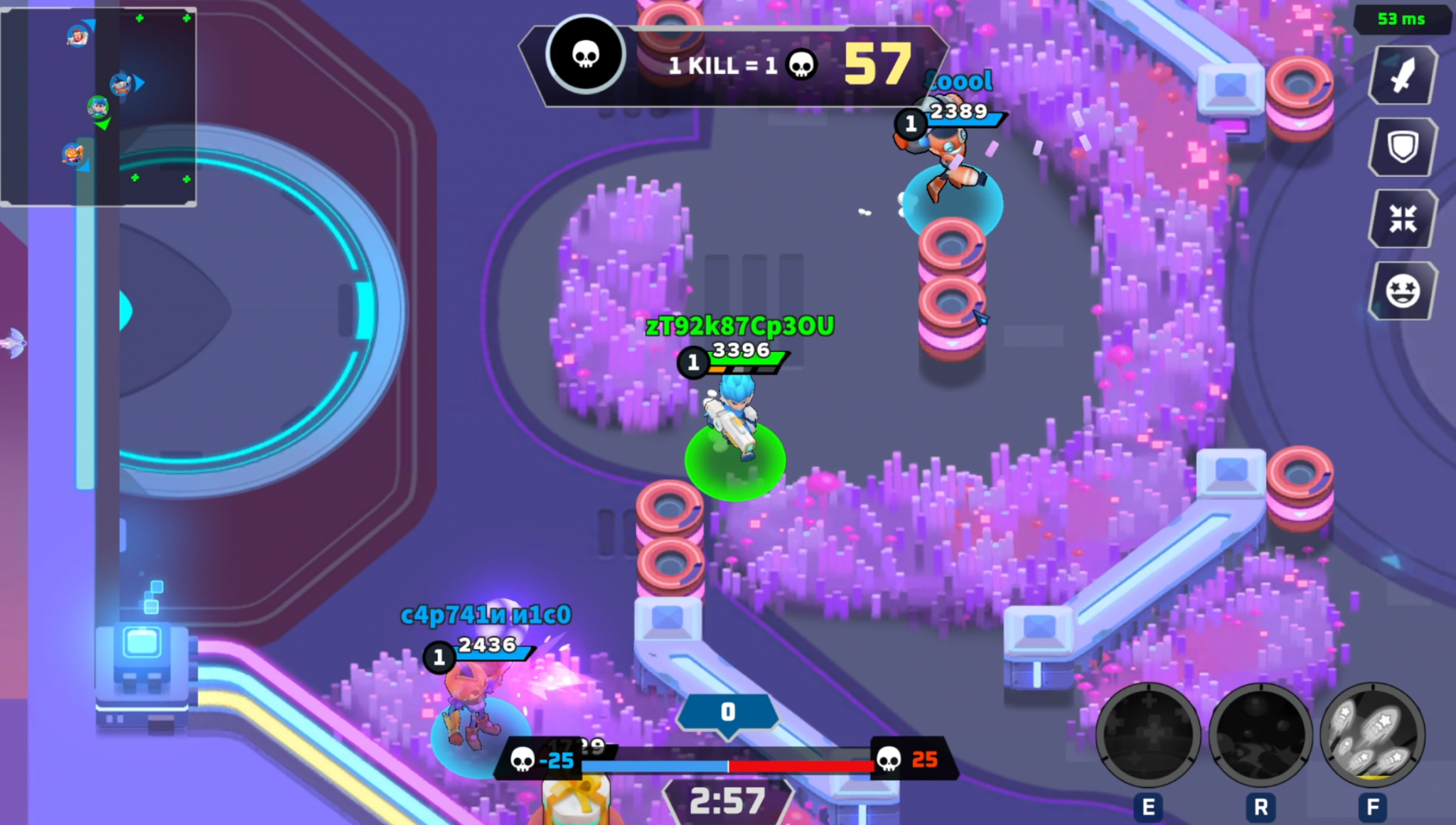 And it's easy to see why. MOBA gameplay is easily digestible, built for competition, and makes for an entertaining eSport. As long as you have a roster of likable heroes, cool abilities, and smooth performance, any MOBA will probably have a decent amount of engagement.
Thetan Arena is certainly one of these successful MOBAs, but it pulls this off with a blockchain twist. Instead of a set roster of heroes, Thetan Arena has heroes that come in the form of NFTs. Players are given three for free just for trying the game, but additional Thetans can be purchased and added to your collection. Each one of these has a designated class and rarity, which determines how valuable they are.
As of now, there are about 25 Thetans to buy or earn through gameplay. And, thanks to the many different classes and tactics, there will be a Thetan that suits just about any gamer's playstyle. Don't worry too much about strengths and weaknesses, though. I found that the combat in Thetan Arena was balanced pretty well, so any character you use will have a fighting chance.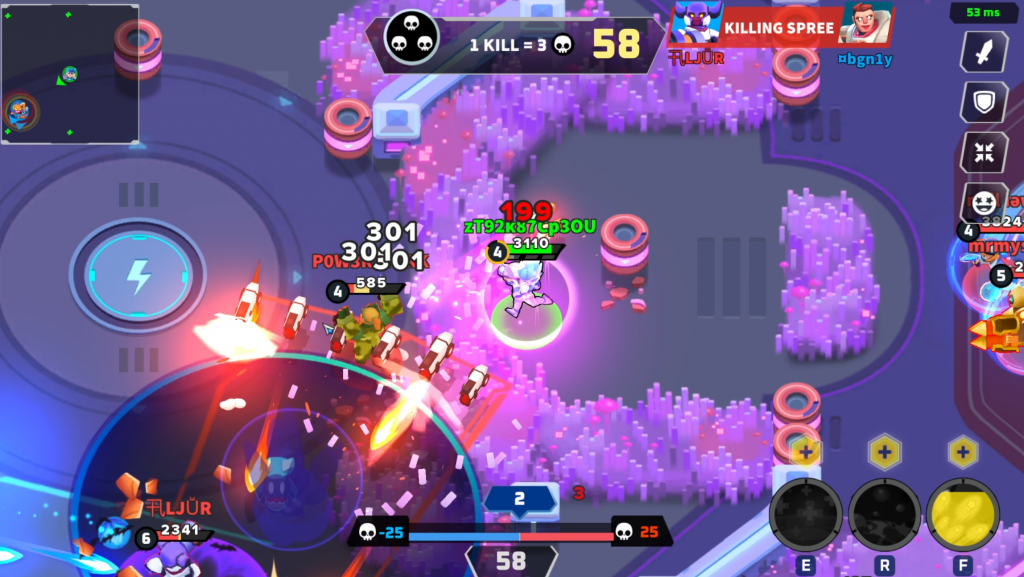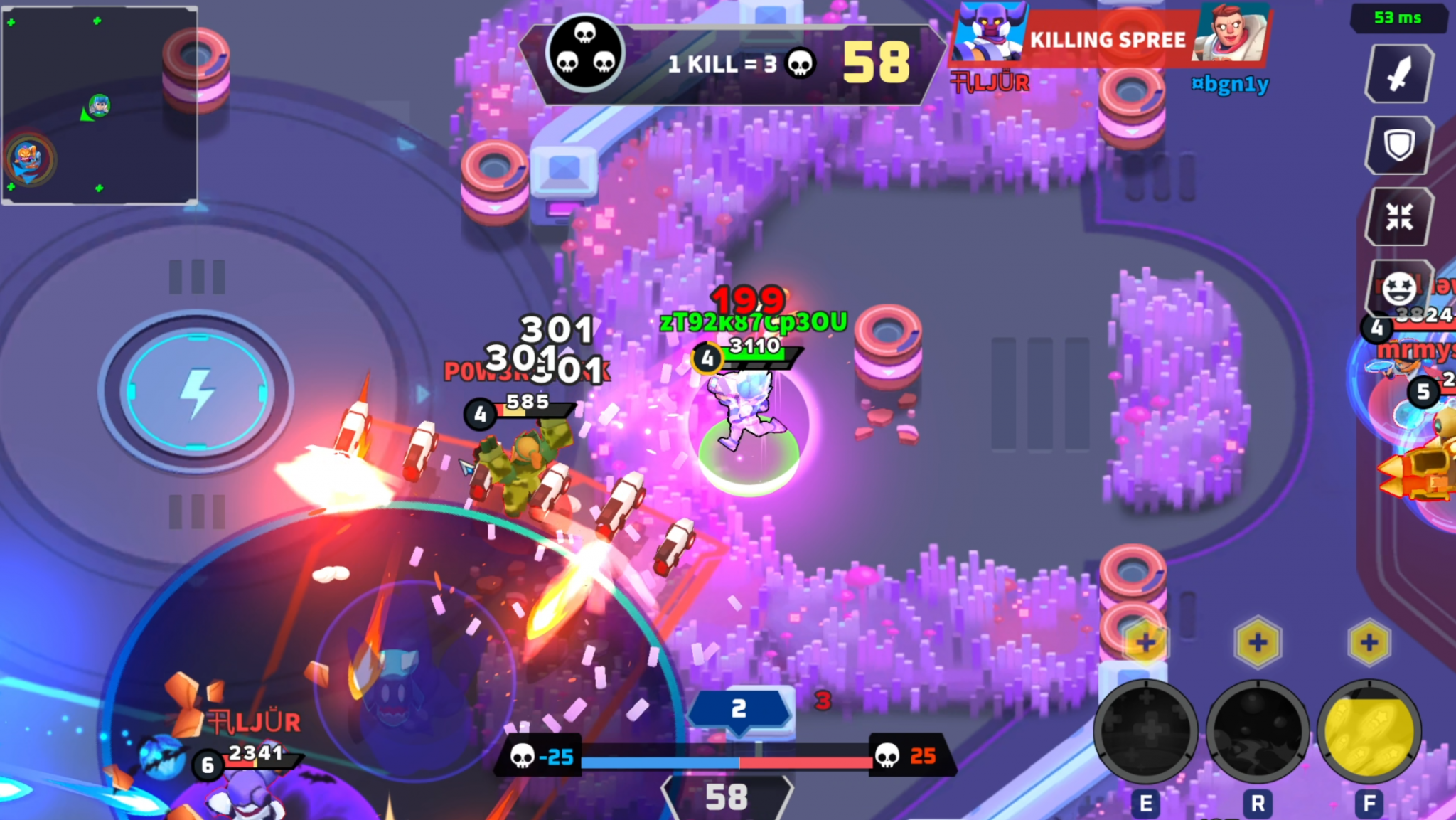 Some of the abilities you can equip your characters with include things like a bubble shield and a rocket barrage, but also helpful things like a healing AoE. You'll have to spend Power Points to gain access to bigger and better abilities, but the default ones are fine for beginner players. As an added bonus, the effects used for these abilities are pretty impressive for a game that is so simple in its presentation.
Getting acquainted with the abilities in Thetan Arena is an important part of the gameplay. They function on cooldowns but do tons of damage, so they can turn the tide of an engagement pretty quickly. When you get into a one-on-one and lose, it's usually because of poor ability strategy. Getting tactical is super important, but also a lot of fun. Especially when you get your friends involved. Coordinating with friends to dominate a match is great, and adding a Discord call to the mix can really amplify your winning ability.
In terms of game modes, Thetan Arena has a few. Battle Royale, Tower Siege, Super Star, Custom Battle, and Deathmatch. Each one puts an interesting twist on gameplay, and is fun enough to return to time and time again. Like all live service games, Thetan Arena gets pretty much constant updates and balance changes, so no need to worry about the experience getting stale.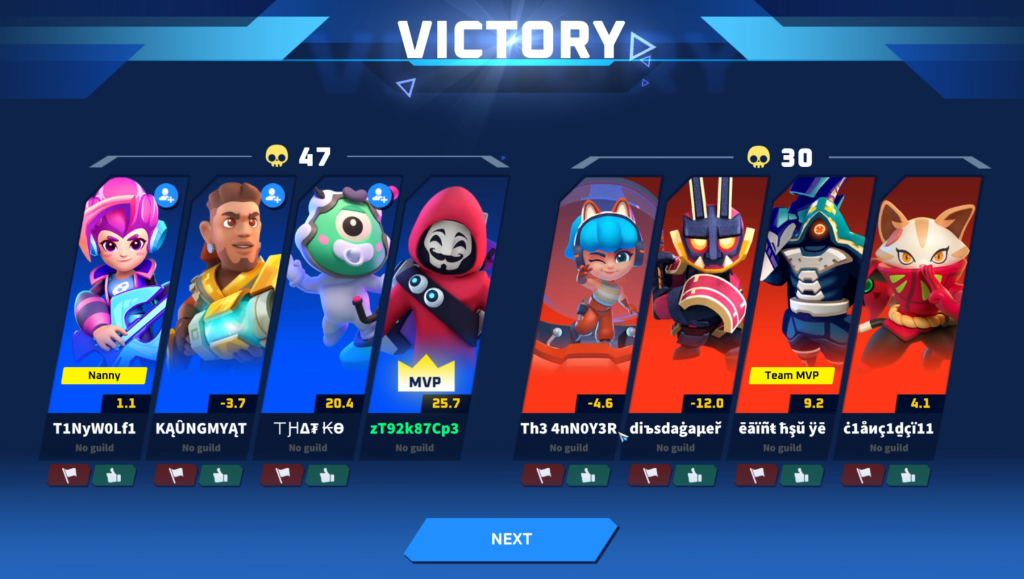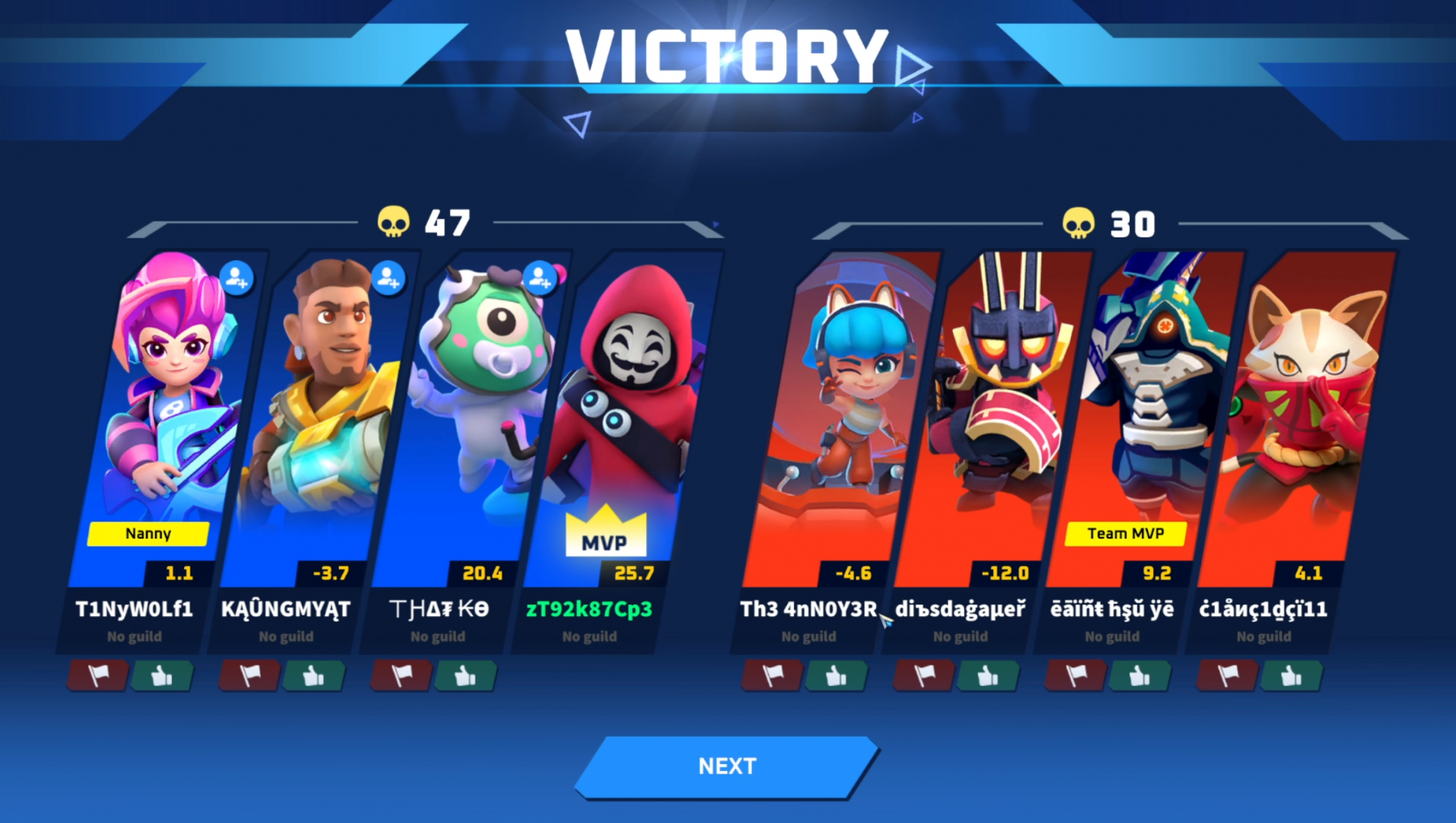 So yes, the game is fun. But what about the blockchain stuff? There's a little bit going on in terms of free-to-play mechanics, so let's talk about Thetan Arena's marketplace and blockchain.
Thetan Arena uses the Binance Smart Chain as the foundation of its system, and uses two tokens to balance things out. Thetan Coin ($THC) is the game's main currency and is awarded for competing in matches or interacting with other parts of the game. For instance, participating in challenges posted in the Thetan Arena Marketplace will net you some $THC.
THC is used mostly with the game's NFTs. It can be exchanged for Thetan Boxes, which can contain a variety of things such as cosmetics or even new heroes. If you aren't into loot boxes, you can also use THC to buy or rent things from the marketplace.
Thetan Gem ($THG) is the other token, and serves as Thetan Arena's governance token. Owning some of this will give you a say in future developments of the game, but it can also be used to evolve and upgrade Thetans, pay marketplace transaction fees, and purchase Thetan Legendary Boxes. If you choose to hold onto it, you can just stake THG. It can also be used to purchase a ticket to the Thetan DAO.
Players will earn THG for taking part in events and other activities that show up in the marketplace. The two-coin system has worked for other games, and here it seems well-designed to encourage players to take advantage of all opportunities available.
Despite only launching just over a year ago in December 2021, Thetan Arena seems to be making a name for itself. According to the game's website, more than 25 million players have enjoyed it, it has ranked number 1 on the Google Play Store, and it was rated one of the top 10 blockchain games of 2021. And the developers are just getting started.
There are other Thetan experiences on the way, including a Fall Guys clone called Thetan Rivals, which uses the NFTs you already own from playing Thetan Arena. That style of game is just as popular as MOBAs nowadays, so the Thetan ecosystem looks like it could continue to be very lucrative.
Our Score: 8/10